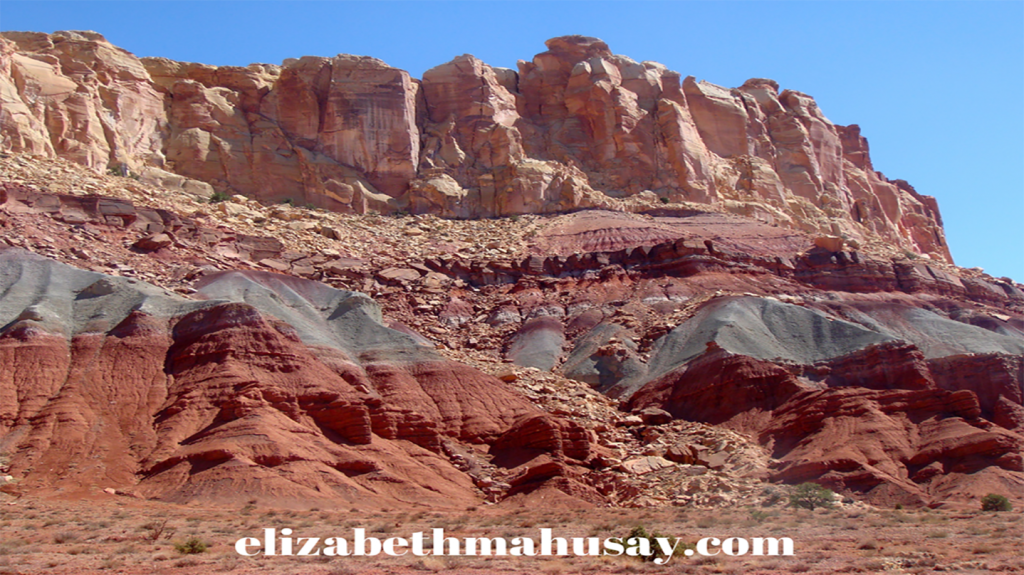 Reading through parts of the Old Testament is like looking at layers in this image of a canyon wall. Up close it seems harsh, jagged, stark, and some would say even emotionless. Some read the OT and judge God as harsh, cutting, compassionless, and yes even emotionless At initial glance or surface consideration this is a natural human response. We are bothered by killing, rape, burning down of town, the appearance of injustice for women and children. But just like in the formation of a canyon significant geologically events took place in order to form it. Whether water, wind, snowmelt, or other natural disaster what you see in this image is a result of a lot of time! God is not defined by time. He was and is and is to come. He has seen all, presently sees all, and sees all the future and He is the only perfect judge of what is best in any situation. His decisions are perfect but in some cases beyond our ability to comprehend because it is impossible for us to share His Almighty perspective. So I want to encourage with where we are right now.
Every word in the Bible is inspired by God and profitable. Don't skip the Old Testament because you find it hard to understand.
When you find your mind struggling with the accounts that you read, rather than allowing your mind to dwell on the surface view, ask God to help you trust His, "I AM" view!
Know that it is ok to be unsettled. It is ok to tell God you do not understand why He allowed certain things to happen. It is ok to ask God to help you trust Him more. It is at that moment that you press into this verse.
Isaiah 55:8-9 New Living Translation (NLT)
8 "My thoughts are nothing like your thoughts," says the Lord. "And my ways are far beyond anything you could imagine.
9 For just as the heavens are higher than the earth, so my ways are higher than your ways and my thoughts higher than your thoughts.
Be encouraged and choose to be a Bible Reading Diehard! One key aspect of being a diehard is being determined and devoted to God! Trust Him today!